*This post may contain affiliate links. As an Amazon Associate we earn from qualifying purchases.
If you like to hit the slopes or do any sort of outdoor winter sport, having the best ski goggles is a must. You want to ensure that your eyes are protected and you stay comfortable while you're out having fun. This is why we have come up with a list of the best ski goggles. Purchase well and have fun!
Comparison Table
Best Ski Goggles In The Market
Whether you're somebody who has hit the slopes once or one thousand times, everybody can agree that ski goggles are a part of the package. Ski goggles help you see better in blinding light, and also help protect your eyes when you're out there tackling the snowy slopes. It's important to get the best ski goggles for your use and budget, and that's why we've come up with the best ski goggles in the market.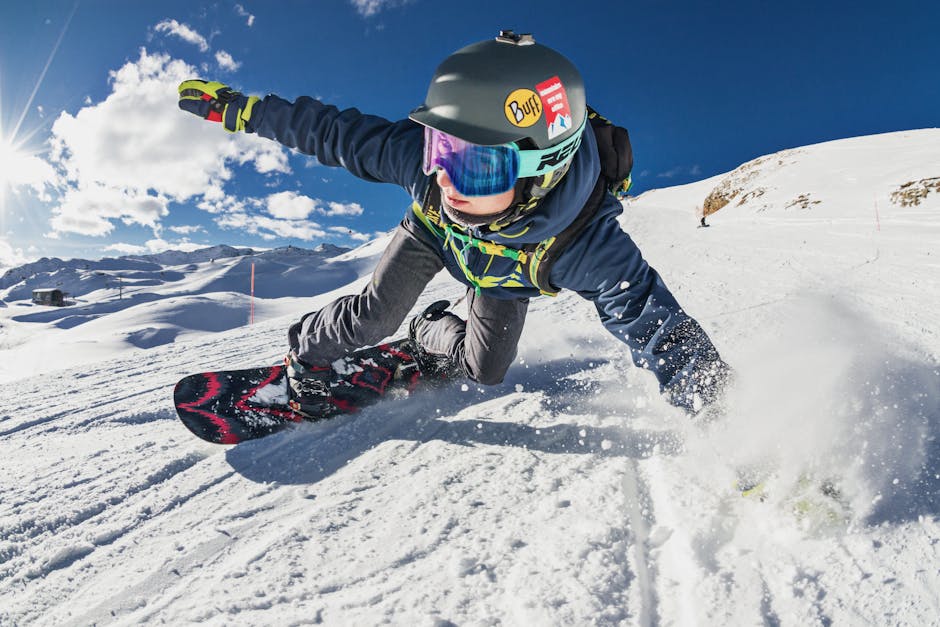 Image Source: Pexels
Product FAQ
What kinds of lenses are there?
In ski goggles there are two kinds of lenses, cylindrical and spherical. Overall, spherical lenses are higher quality and offer a better field of vision. High-end goggles tend to come with spherical lenses, while bargain-minded goggles tend to come with cylindrical lenses.
Do I need multiple lenses?
If you are a serious skier, then it's likely that you will want to have more than one lens on hand. It's good to have different lenses for high-light and low-light conditions. Plus, if one of your lenses breaks, it's always good to have a spare.
How We Reviewed
We reviewed by trying out different kinds of goggles in different budgets. Some people may be looking to make a serious investment, and others may be on a budget. We tried to sample goggles from both categories to offer a diverse set of options. We also wanted all of the goggles to be comfortable and good value for the money.
The 5 Best Ski Goggles You Should Consider
1. Smith Optics Adult I/O Snow Goggle (Black, ChromaPop Sun Red…
If Smith is known for anything, it's for its snow goggles. The Smith brand is absolutely dominant in this arena, and it's easy to see why. These are extremely high-quality ski goggles that combine the best of lens-change speed, great optics, great ventilation, and high marks in comfort. The Smith I/O ChromaPop Snow Goggle is an excellent choice.
Key Features
The Smith I/O ChromaPop Snow Goggle has many things to love. The optic quality of the Smith I/O ChromaPop Snow Goggle is absolutely incredible. You'll be able to see the smallest imperfections in the surface even in low lighting. The peripheral vision of the Smith I/O ChromaPop Snow Goggle is also excellent. The ChromaPop technology is what makes the lens so high quality.
PROS
There are few cons to the Smith I/O ChromaPop Snow Goggle. Most users consider them some of the best in the business.
 They have high marks in comfort, visibility, and optic quality.
They also have a great look, for those who want to look cool while hitting the slopes.
CONS
The major con to the Smith I/O ChromaPop Snow Goggle is likely the budget:
 It's one of the most expensive on the market. As they say, though, you get what you pay for.
The Smith I/O ChromaPop Snow Goggle is high quality and will last you throughout the years.
2. Oakley Flight Deck Ski Goggles
Oakley Flight Deck Ski Goggles, Large-Sized Fit
OAKLEY FLIGHT DECK SKI GOGGLES: Inspired by the helmet visors of fighter pilots, our snow goggles maximize your field of…
PRIZM + HDO TECHNOLOGY: Prizm engineered lenses help you see contrast on the mountain in a variety of light and snow…
PRESCRIPTION EYEWEAR COMPATIBLE: Discreet frame notches at temples provide compatibility with most prescription eyewear…
Oakley is a huge name in sunglasses, so it shouldn't come as a surprise that they are incredibly competitive in ski goggles as well. The Oakley Flight Deck Prizm Goggles are beloved for their incredible range of vision and their optical quality.
Key Features
The Oakley Flight Deck Prizm Goggles features Prizm technology for its lens. Most will say that the Prizm isn't quite as good as the ChromaPop that Smith offers, but it's very close. Even better, the actual span of view is better with the Oakley Flight Deck Prizm Goggles as compared to the Smith lines; the peripheral vision on the Oakley Flight Deck Prizm Goggles is out of this world. Plus, they are rated as very comfortable, and the multicolored tint on the goggles is also aesthetically pleasing.
Remember that it only comes with one lens. The Oakley Flight Deck Prizm Goggles can be purchased from backcountry.com and other similar retail outlets. It can also be purchased directly from Oakley.
PROS
actual span of view is better
the peripheral vision is out of this world
multicolored tint is aesthetically pleasing
comfortable to wear
CONS
You only get one lens with the goggle at purchase.
Each lens is expensive.
What started out as a good deal might not end up being so great by the end of the purchase.
3. Anon Relapse Goggles
If you're on a tighter budget and can't invest as much into your goggles as perhaps you'd like, then the Anon Relapse Goggles are a great choice. For goggles that are this affordable, these are probably some of the best on the market.
Key Features
The Anon Relapse Goggles have notably cheaper lens technology as compared to either the Smith or the Oakley, offering a cylindrical lens setup. This will result in some distortion around the edges of the goggles, but for many people, this isn't going to be that big of a deal. If you're a beginner or intermediate skier, you might find that the Anon Relapse Goggles offer all you need for a very affordable budget.
PROS
The Anon Relapse Goggles are very affordable, and for the budget, pretty comfortable.
CONS
They are visibly cheaper than the other options and it's very obvious in their fit, feel, and performance.
 But, again, if you are on a budget, or if you simply are not a hardcore winter outdoorsman,
The Anon Relapse Goggles will likely do the job you need it to do and keep the extra green in your pocket.
4. Giro Roam Adult Snow Goggles – Black Core Strap with Amber…
Giro Roam Adult Snow Goggles – Black Core Strap with Amber…
INCLUDES – Giro Roam Ski Goggles with Black Core Frame, Amber Scarlet Lens (40% VLT – Mixed Clouds), and Yellow Lens…
EXV FRAME – Feature packed goggle with amenities found on Giro's premium line, including a wide field of view with EXV…
SEAMLESS COMPATIBILITY WITH GIRO HELMETS – For optimal performance of both helmets and goggles, Giro products are…
Finding decent lenses in an affordable budget can be a bit of a challenge, to say the least, but the Giro Roam is actually a surprisingly good find. In fact, it's one of the only affordable goggles to come with a second lens. This is actually pretty rare, and if you're the kind of person who likes the flexibility that two lenses provide, you'll be in love with the value that the Giro Roam offers.
Key Features
The big thing that the Giro Roam is two lenses for under one hundred dollars. This is almost unheard of in the goggle market, and we're pretty keen to see what other budget offerings other goggle manufacturers will come up with now that this new contender is on the market.
You can get the Giro Roam directly from Giro. It's also pretty commonly seen at ski resorts, though expect there to be a considerable markup on budget.
PROS
They are reasonably comfortable, and the lens quality is decent. Similar to the Anon Relapse Goggles, the Giro Roam uses a cylindrical lens.
This will distort the field of vision at the edges, but, again, beginner skiers won't be going fast enough for this to become a potential problem.
One of the biggest pros to the Giro Roam offers is the budget.
CONS
The Giro Roam is an impressive goggle for the expense, but the budget here is very low.
5. Bolle Mojo Snow Goggles
Bolle Mojo Snow Goggles
COMFORTABLE ALL DAY: You don't have to believe in Karma to get this good Mojo going. Strap on this medium-to-large fit…
DOUBLE THE EFFICIENCY: Creation of a dual-pane thermal barrier between the cold dry outside air and the moisture…
CRYSTAL CLEAR VISION: Embedded premium anti-fog layer in the inner lens disperses water molecules across the surface of…
Welcome to the most budget-oriented pair of goggles on this list: the ​Bolle Mojo Snow Goggles. These goggles are cheap. Of course, you are going to see this reflected in their performance, but if your regular pair breaks or you are simply hitting the slopes for the first time, the Bolle Mojo Snow Goggle isn't a bad pick.
Key Features
Frankly, most experienced skiers won't be very impressed with the Bolle Mojo Snow Goggle's thick frames, thin padding, and very limited field of vision. The visibility is also somewhat dull. Their main selling point is that they are affordable, and if your main pair breaks, the Bolle Mojo Snow Goggle can be the difference between a day on the slopes and no day at all.
PROS
The number one pro to the Bolle Mojo Snow Goggle is obviously the budget.
A pair of ski goggles this cheap would be laughable if it weren't true.
 Again, the Bolle Mojo Snow Goggle may indeed save the day in a situation where main lenses are lost or broken.
CONS
We can't recommend these for any length of time, but for bare beginners or for a pinch-hitter, the Bolle Mojo Snow Goggle does the job well.
It may not be suitable for a long-term use.
Find The Best Ski Goggles For You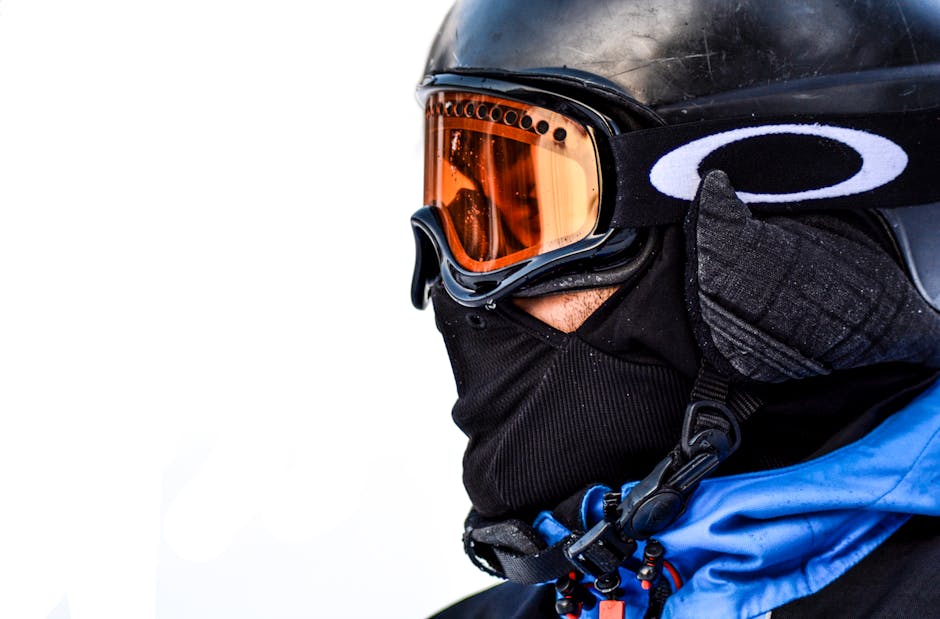 Image Source: Pexels
So those are the top 5 Best Ski Goggles we could find in the market. Based on customer reviews from various sources, and our own reviews, the Oakley Flight Deck Prizm is dominates this list. It has all the features you're looking for, at a reasonable budget. This is definitely a good investment especially if you're a professional or even just a hobbyist of this sport.
You can also choose among the other four ski goggles if you're looking for something on the affordable side but still works great.
Last update on 2021-05-12 at 12:25 / Affiliate links / Images from Amazon Product Advertising API